You have never been on a cruise? You are afraid to venture across seas and oceans? Today we are challenging you with an exciting solution- the floating hotel Queen Elizabeth 2 Dubai. The hotel is classified at 4 stars and it was made using an ex cruise ship. The vessel was permanently moored in the Mina Rashid port close to Bur Dubai.
More than 100 million dollars were invested in the transformation that consisted of more than 2.7 million work hours.
The hotel was open to the public in April 2018. It hosts 224 rooms and apartments beautifully decorated along with many bars and restaurants. It also hosts an exposition in the honor of QE2.
There are a total of 13 decks that were carefully and thoroughly brought back to their former glory. The restoration inside was not forgotten either. Also the Furniture and the paintings, the original cabin windows are set to offer you the best possible nautical feeling and views.
Even though everything was kept in a pristine and original state, the top-notch technology is making this ship turned hotel to fully deserve its ranking.
After more than 40 years spent on the waters, the transformation of this magnificent ship is a dream come through for Hamza Mustafa, the CEO of PCFC Hotels.
Queen Elizabeth has named the ship back in 1967 along with her husband and in the presence of more than 30000 spectators.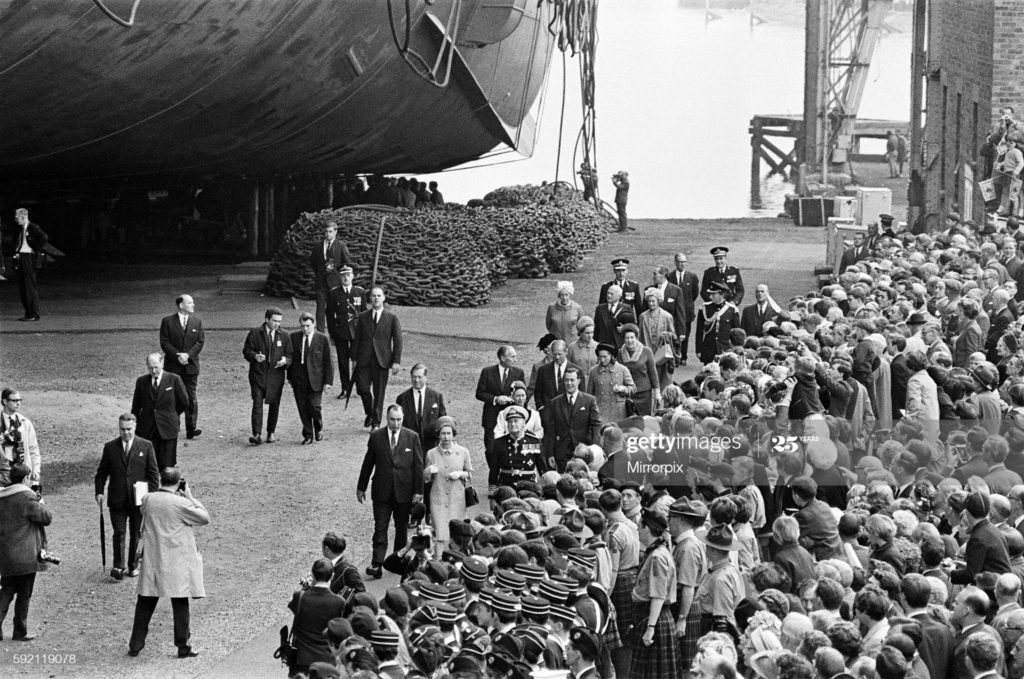 The price per room is about 1500 AED per night (300 dollars) but it is more than worth it. You will get complimentary breakfast with each booking so you will get to feel like a royal having a delicious English breakfast.
Take a virtual tour of the premises of this luxurious and sophisticated Queen Elizabeth 2 Dubai hotel here.